One of the main goals of this project is to create a comprehensive map of Common Myna populations across the Strathbogie Ranges.
The reasons for this are to:
Establish how far Common Mynas have invaded the Strathbogie Ranges

Increase public awareness by creating an objective record of sightings

Allow resources to be efficiently deployed to infested areas
The Invasive Animals Cooperative Research Centre (CRC) created the Pest Smart website in 2015 to as a method of distilling 10 years of research into a publicly available resource. From this, a free online tool created by Pest Smart called FeralScan was born, an online tool for quickly and easily tracking certain pest species through the country. A subset of this tool was MynaScan, our main resource for recording and tracking Common Myna sightings in the Strathbogie Ranges.
MynaScan uses a simple Google Maps based interface to display Common Myna sightings across the country, and lets users quickly and easily add their observations. We encourage everyone reading this to record your Myna sightings, even if you're not within the Strathbogie Ranges. The more data is collected, the higher the chance that meaningful control efforts will be undertaken.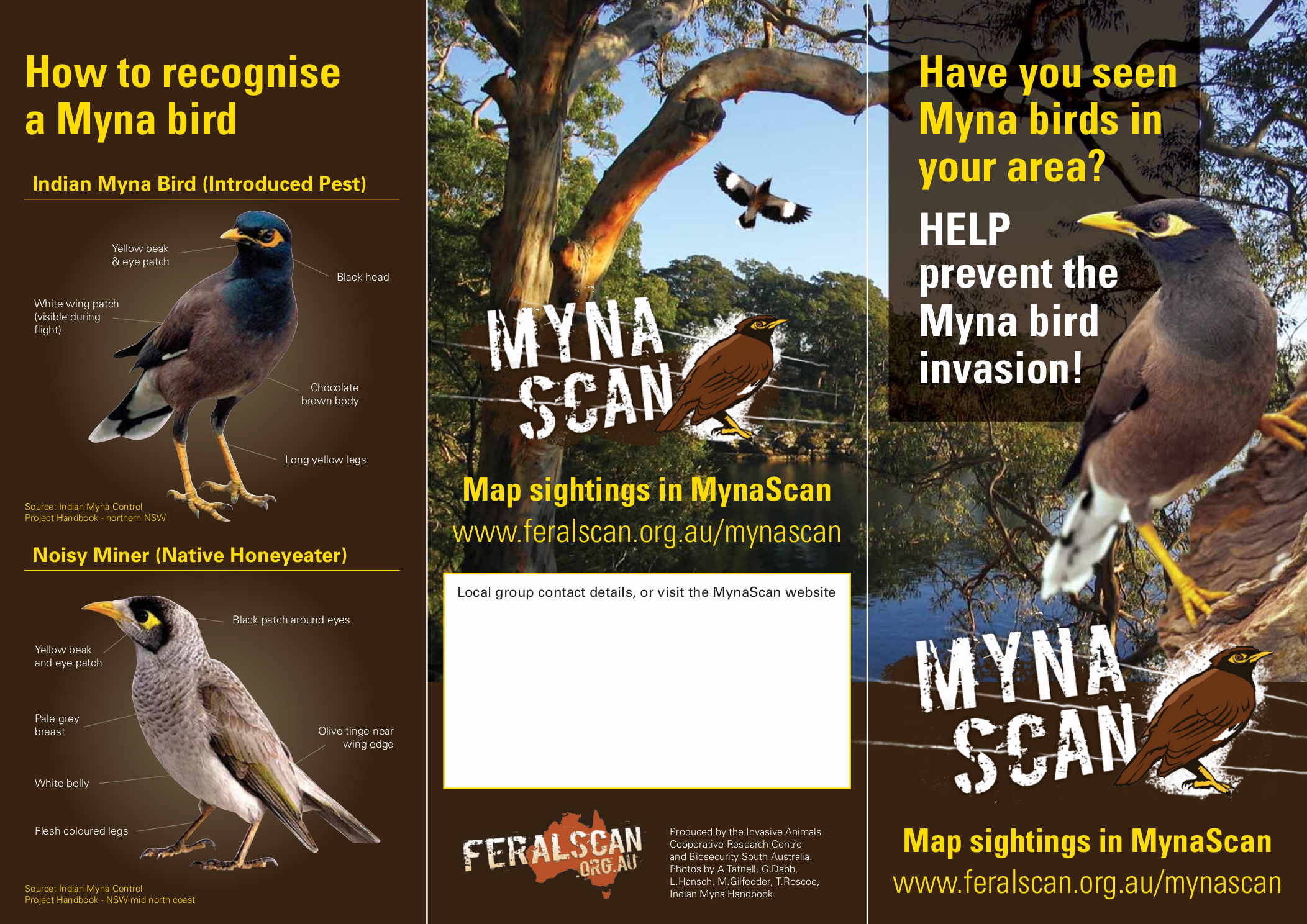 MynaScan Information Flyer
A helpful flyer from the Feral Scan website to get you started with Common Myna mapping